ICAC World Cotton Database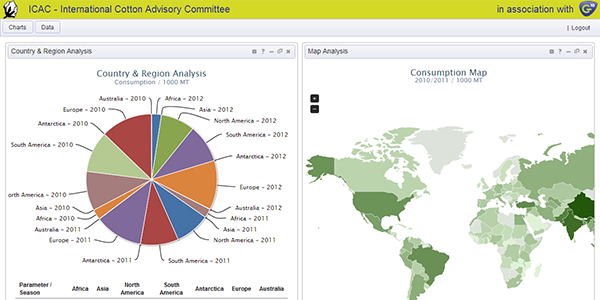 We are proud to present the ICAC World Cotton Database brought to you by the ICAC Secretariat in association with Generation 10. This interactive database provides complete access to statistics on seasonal cotton supply and use for each country and each region in the world, from 1920/21 to date. This project is part of ICAC's efforts to improve the transparency of world cotton statistics.
Please note that the accuracy and precision of statistics vary depending on the country and season. Details of the main sources of statistics can be found in the May/June 2011 issue of COTTON: Review of the World Situation.
Your feedback is important to help us improve this database:
For more information or help please contact us at statistician@icac.org.
For more information on G10 and their products, please visit their website at www.generation10.net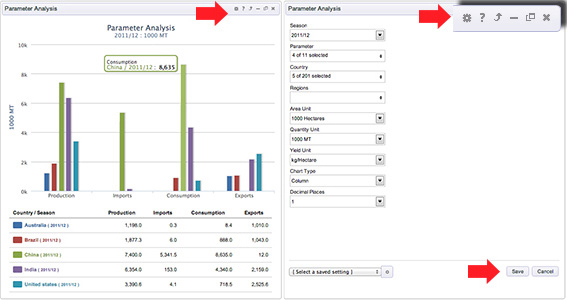 Working with charts

Build your chart - Choose from configurations options then hit "Save" button to display your chart.

More information about this chart
Reset to default settings

Minimize the chart

Full screen

Close chart
Working with data
Open cotton data
Categories tabs
Search filters
Save your favorite search filters
Add/Delete search filters.
Expand data
Create Excel report